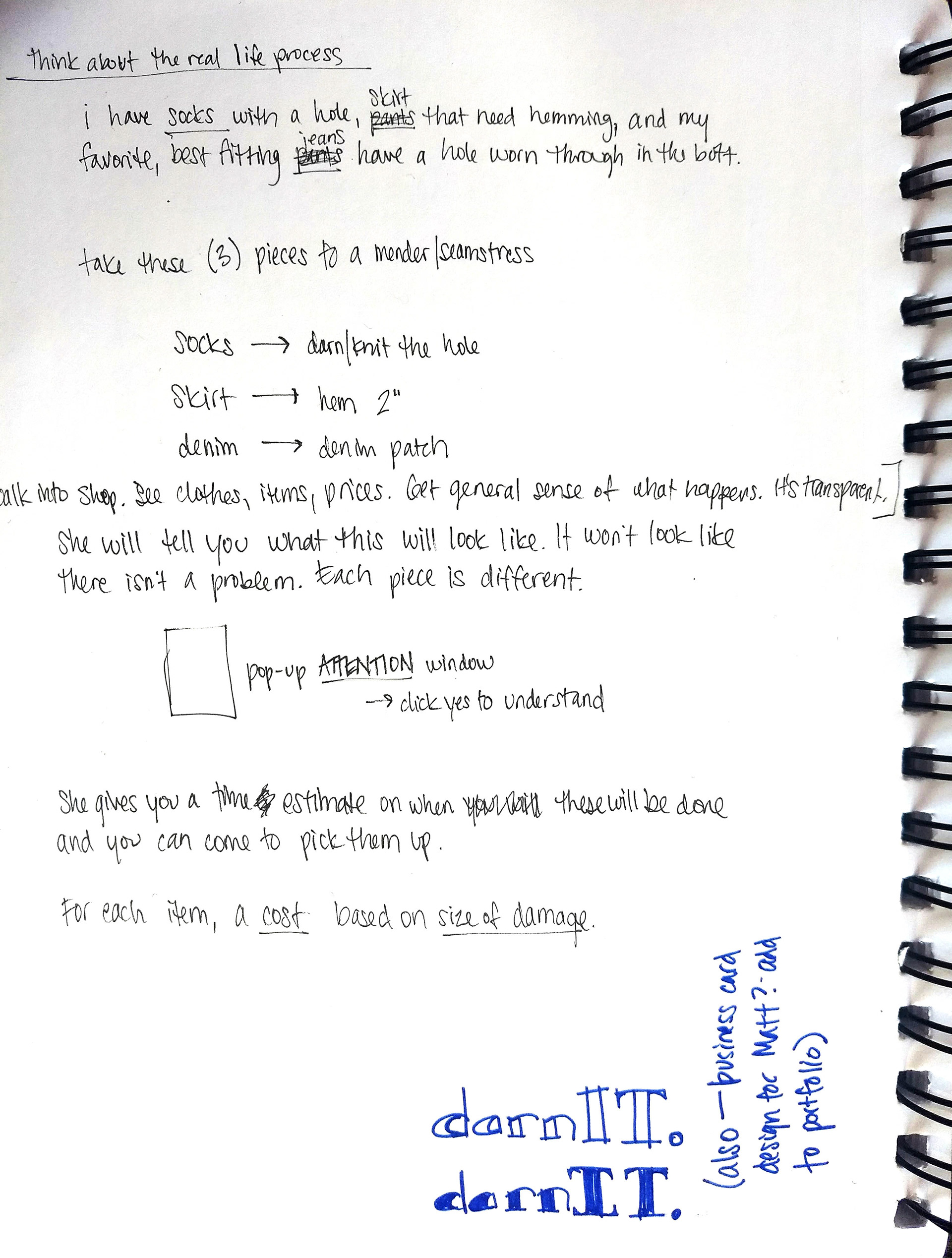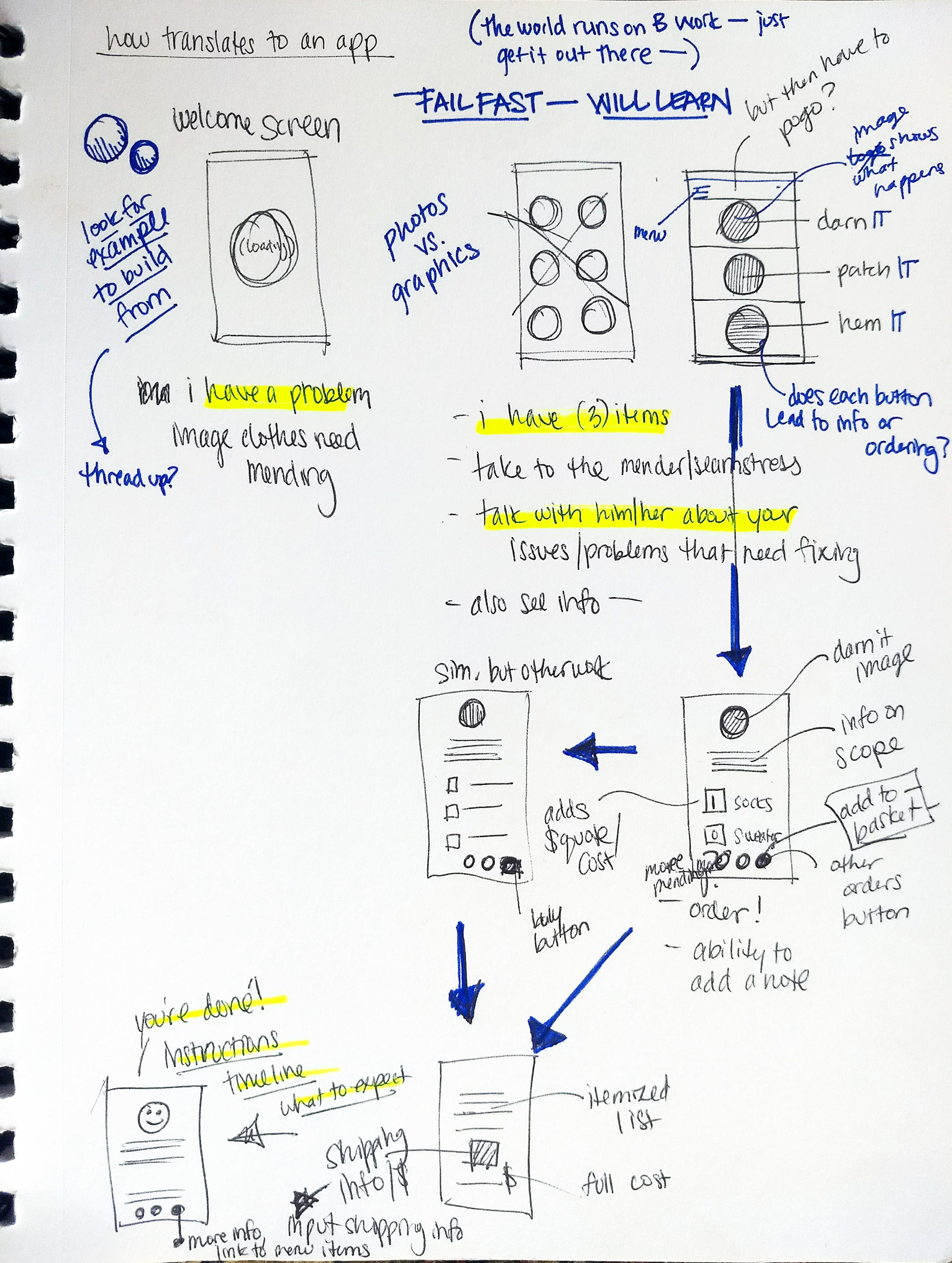 Case Study for Prototype and Wireframe
Darn It is a fictional company that you send your broken or fraying clothing to, they mend it, and send it back. This app is the tech that connects the company to the client and their clothing—that is the idea behind this prototype.
When designing this experience, I mapped out a brick-and-mortar store experience from the conversation between the client and the seamstress to the things that the client would see in the store. I scribbled and mapped these in my sketchbook, translating those experiences into a digital interaction that answered customer's questions and created a flow from problem to company and back to the customer.
Use the prototype below as as you would an app on your phone, trying the menu, exploring the options and learning about the benefits of extending the life of your clothes!